At
TV Guide Magazine
:
(Please follow the link for the complete interview.)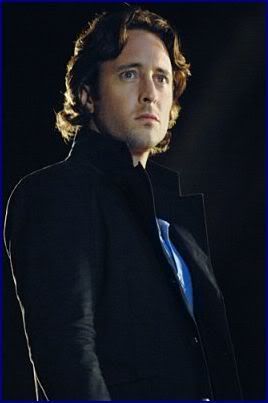 Alex O'Loughlin Resurrected!
by Lisa Bernhard April 15, 2009
A brief excerpt:
Not every actor's return to TV merits a countdown clock. But check out
Alex O'Loughlin's
MySpace page, where a flashing display reads: "23 days, 16 hours, 47 minutes, 38 seconds until my guest spot on
Criminal Minds
."
A little over the top for a one-week gig? Not to the millions of obsessed, feverish (and mostly female) fans who hunger for the mere sight of him—the ones who swooned over his sexy vampire, PI Mick St. John, on the CBS drama
Moonlight
. When the show was canceled last May after just one season, they protested. Not just in e-mails and chat rooms, but also in ads in Variety and on the backs of buses.