At
SciFi Wire
:
(Please follow the link for the complete article.)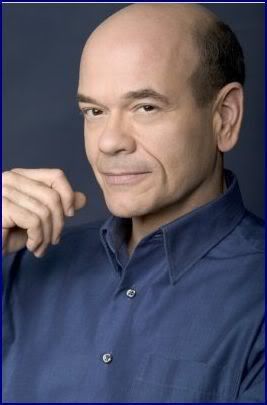 Robert Picardo reveals the mystery behind Persons Unknown
By Ian Spelling
ON 04/20/09
Robert Picardo (the Stargate series) told SCI FI Wire that if all goes according to plan, his guest shot on the upcoming Lost-esque series Persons Unknown may evolve into a recurring role. Picardo similarly leveraged his Stargate SG-1 guest shot as Richard Woolsey into a recurring role on SG-1 and later into a series-regular role on Stargate: Atlantis.
Persons Unknown is a co-production of Fox TV Studios and Televisa, and 13 episodes were filmed in Mexico this past fall. The show will air on Televisa in Mexico and is reportedly being shopped around domestically and elsewhere around the world. SCI FI Wire spoke exclusively to Picardo earlier this month. Following are edited excerpts from that interview.
A brief excerpt from the edited interview excerpts:
What can you tell us about Persons Unknown?
Picardo: That's from

Chris McQuarrie

, who wrote

The Usual Suspects

. And the executive producer is

Rene Aubuchon

, who also wrote the

Caprica

pilot along with

Ron Moore

. It's reminiscent of the classic

Patrick McGoohan

series

The Prisoner

. It's about these people who are strangely abducted and held against their will and are apparently being studied or manipulated. It's a very exotic, paranoid premise for a show. The actors are great.

Alan Ruck

, an old friend of mine, is one of the main cast members [along with

Chadwick Boseman

,

Gerald Kyd

,

Kate Lang Johnson

and

Kandyse McClure

from

Battlestar Galactica

].