At the
Ben Browder Portal
:
(Please follow the link for the complete interview.)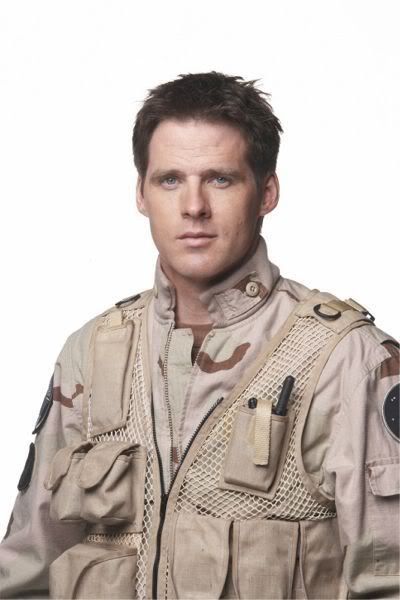 Ben talks about Freeze Frame and Other Stuff
LAScaper interviewed Ben about his new role in the upcoming movie
Freeze Frame
. But talking to Ben rarely results in a straight question and answer session. The topics of conversation included the nature of veterans health issues highlighted in
Freeze Frame
, the movie's promotional website,
Freeze Frame's
award winning writer and producer
Jonas McCord
, when is a blog not a blog, the idea that artistic expression may affect social change, how tuned in fans are to his projects, coaching high school pole vaulting, fear of the dentist leads to sanity in stunt work, the joys of rhyming poetry, family pets, and then back to the subject at hand.
Freeze Frame
is intended to add to the centuries old conversation about taking care of the men and women that fight to protect our freedoms. "What you're really talking about is the state of individuals who return from war. And how they cope. In my estimation it's a human story." One thing's for sure when you're talking to
Ben Browder
- it's always interesting!
Freeze Frame
Ben Browder's
Freeze Frame Blog