At
GateWorld
:
FULL COVERAGE: Water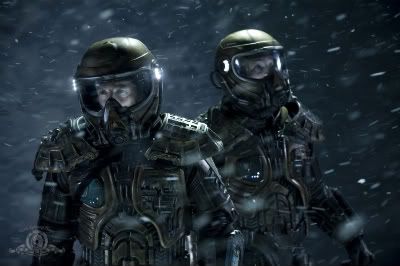 Discussion
Episode Guide
A brief excerpt from the Production section of the Episode Guide:
The EVA suits from the Destiny that appear in this episode don't just look similar to the battle suits worn by the Asgard in
Atlantis's
"
First Contact
" and "
The Lost Tribe
." They're a reuse of the same costumes, for a very deliberate reason that remains to be revealed.
When asked about this, consulting producer
Joseph Mallozzi
commented: "Well, hey, now that you mention it -- yeah, they do look remarkably similar. In fact, if I was a betting man, I'd wager that the Dark Asgard suits are a modified version of the Ancient space suit. Wonder what's going on there."
(Consulting producer
Joseph Mallozzi
, in a post at his blog)
Review
Photos
Screen Captures
Transcript
Watch on
Hulu

Download
(iTunes)