At Canada's Space Channel's
InnerSpace
:
Interview with Elyse Levesque from SGU
Pix Princss | 11/13/2009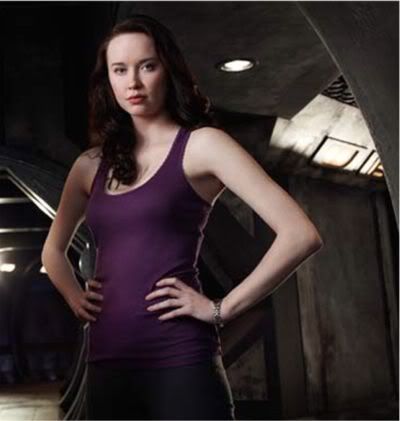 Hey
SGU
fans! InnerSpace spoke with
Elyse Levesque
(Chloe Armstrong) and she was a total doll. She answered some of our fan questions, told us all about kicking the crap out of
Robert Carlyle
, and revealed what makes one of her favourite episodes, "Time" (which airs tonight at 10ET/7PT) so great. LISTEN to her interview
HERE
!
Tonight on
Stargate Universe
:
An away team finds a kino beside a Stargate on a jungle world, which contains video footage of the team that was shot prior to their arrival. Then, an illness cripples the team, forcing them to quarantine themselves on the planet.
Join us after the show for InnerSPACE, where we take the time to get into this storyline and we investigate some possible theories, posing a question for you, the viewer: What happened to the crew of the Destiny at the end of "Time"? Is this an alternate universe or a time loop?