From a Richard Dean Anderson web site e-mail announcement: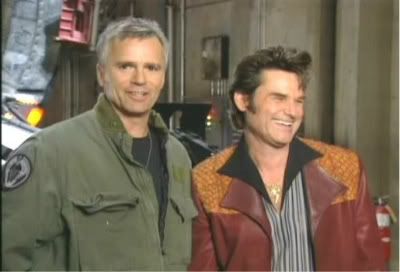 The Two Jacks: Richard Dean Anderson and Kurt Russell
Updates at
RDAnderson.com
:
For the third year in a row,
Richard Dean Anderson
attended the
Quench the Fire
5K Run & Walk which was held last weekend to raise money for the USC Pain Center and its research and treatment of neuropathic chronic pain diseases. As a guest emcee, RDA helped to signal the start of the race, and he also met with fans and signed autographs. Some pictures and a short video from the event can be found in the Updates section of the website.
Thanks for visiting!
Kate
Richard Dean Anderson Website
http://rdanderson.com