At
GateWorld
:
(Please follow the link for the complete GateWorld interview.)
Catching up with Paul McGillion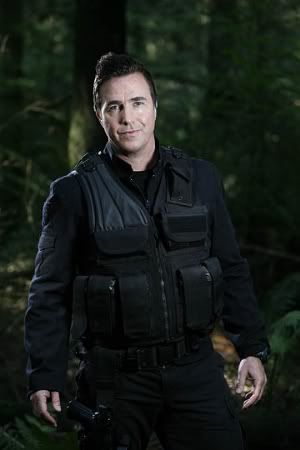 Paul McGillion talks with GateWorld about his latest projects, his engagement, and experiencing the Olympic games in Vancouver!
A brief excerpt:
It has been almost a year since we last chatted with
Paul McGillion
("Dr. Carson Beckett") — too long! Since that time he has become engaged, immersed himself in countless new projects, and survived the 2010 Winter Olympics in Vancouver.
Last week McGillion took a few minutes out of his busy schedule to catch up with us! Here's what he had to say …
…
ON MOVING BACK TO VANCOUVER
"I've been back here for a while. I got engaged in the summertime to the lovely Courtney Armstrong. She's awesome. I got engaged in New York in the summertime. I'm kind of based out of [Vancouver] now. It's great."
… ON SHATTERED
"I'm actually working on a series called

Shattered

right now. Interesting guest star role, a really cool character. It's with

Callum Keith Rennie

. It's a cop drama, and I'm playing the guest star role of this character, Victor Hugo, who is basically a serial killer. Very different from Beckett, obviously, which is great. I finish that up this week..."