At
411Mania
:
(Please follow the link for the complete interview.)
411mania Interviews: Elyse Levesque
Posted by
Jeffrey Harris
on 03.26.2010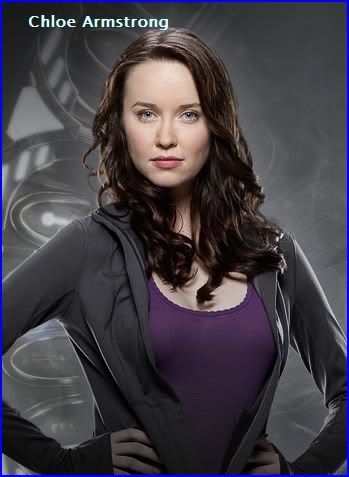 The star of the hit series,
Stargate Universe
, speaks with 411mania for an exclusive interview on the rest of this season of
SGU
, going to Comic Con for the first time ever, and starting shooting on the second season of the series.
The hit original SyFy series,
Stargate Universe
, is back for the rest of the first season with new episodes. Among the ensemble cast is the stunning, lovely, and talented
Elyse Levesque
as Chloe Armstrong. Chloe was the daughter of a senator and one of the civilians that was stranded on the starship Destiny after the military and civilians were forced to go through the Stargate and were stuck on the ship billions of light years away from earth with very little resources. Earlier this month, we were able to speak with Elyse for an exclusive interview to talk about her work on the show:
A brief excerpt:
Jeffrey Harris: Did you get the chance to go to Comic Con and if you ever did anything like that before with a project you worked on?
Elyse Levesque: Oh God, yeah I went and I've never – I've never done anything like that before in my life. And it was the most insane, amazing experience. I think it's about as close to being a rockstar as it comes. It was so – and I think we all just geeked out totally. Like we were just –

Ming-Na

and

David Blue

are such sci-fi fanatics, they just went insane. And the rest of just couldn't help but go crazy with them. It was fairly excited like the energy and people everywhere are so invested in their love for sci-fi and their favorite shows and their characters. It was a blast. And we get to do it all over again this year. I think it will be a really different experience this time around because last year, I think most of the people that came to the panel were fans from the previous shows so a lot of them didn't know who we were with of course the exception of

Robert Carlyle

,

Ming-Na

, and a few others so we were kind of flying under the radar. I think it will be a different experience this time around...