At
YWCA Vancouver
(Vancouver, Canada):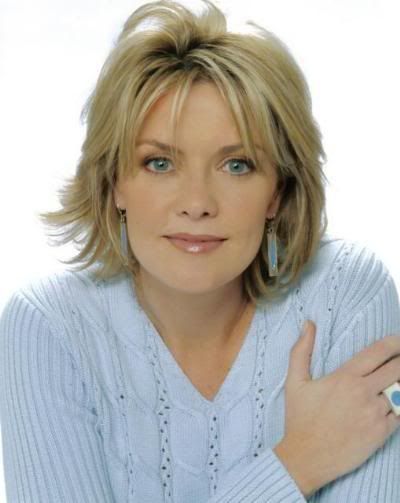 Amanda Tappin

g - Col. Samantha Carter [Stargate SG-1/Stargate Atlantis/Stargate Universe) and Dr. Helen Magnus (Sanctuary)
2010 Women of Distinction Event Information
Women of Distinction Awards
The Women of Distinction Awards began in 1984 to honour, encourage and recognize women whose outstanding activities and achievements contribute to the health and future of the community. Since then, YWCA Vancouver has honoured over 200 deserving women and workplaces.
Recognized nationally as one of the most prestigious awards for women, the Women of Distinction Awards also honours businesses and organizations that support the diverse needs of their employees.
2010 Women of Distinction Nominees
include:
Arts, Culture & Design
Amanda Tapping
- Actress; Executive Producer, Sanctuary 3 Productions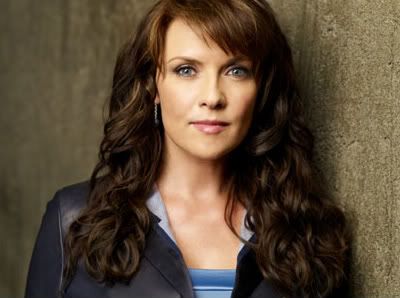 Amanda Tapping

as Dr. Helen Magnus (Sanctuary)
Values Statement
The YWCA Vancouver Women of Distinction Awards encourages nominations that will showcase individuals and organizations who are driving positive change for women and girls either directly or by example. Activities and achievements of all potential nominees must align with the YWCA's values. Candidate's participation in employment, recreation or special interests will encapsulate the spirit of women's equality as outlined in YWCA Vancouver's mission and vision.
Eligible nominees must:
a. Live and work (individuals) or operate (businesses or organizations) within the Metro Vancouver region bounded by and including Hope, Pemberton, Sunshine Coast and the United States border
b. Satisfy each of the seven Nomination Criteria for their category type as listed below
c. Consent in writing to their nomination and the publication of their name, photo and information and be available for a photo shoot on either Wednesday, April 7th or Thursday, April 8th, 2010
d. Be available to attend the Awards Gala Reception and Dinner on June 1, 2010
e. For the Young Woman of Distinction category, be 18-25 years of age as of March 15th, 2010
f. Satisfy the YWCA Vancouver Women of Distinction Values Statement (above)
Nomination Criteria – Individuals
A Woman of Distinction inspires others. She has achieved outstanding success in her field by:
1. Being a leader and role model
2. Breaking new ground or old barriers
3. Participating actively as a volunteer
4. Guiding, supporting and encouraging the development of others
5. Showing vision, creativity and initiative
6. Making a sustained commitment and significant difference
7. Being respected by her community for her contributions
Nominees and award recipients will be honored at an awards reception and dinner held at the Westin Bayshore in Vancouver on Tuesday, June 1, 2010. Award recipients are announced at the dinner.
Tickets for guests
will be available April 6, 2010 from YWCA Vancouver.