At
Women in SciFi
:
(Please follow the link for the complete article.)
Character Series: Samantha Carter vs Helen Magnus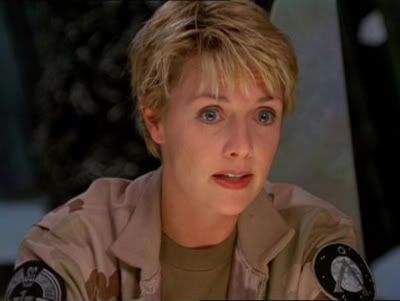 Amanda Tapping as Major Samantha Carter in Stargate SG-1's 'Exodus'
Several SciFi actresses have said that if you want to play an intelligent, strong, fully fleshed out female character, SciFi is the genre of choice. So here at
Women in SciFi
, we decided to do character studies on the different characters played by the same actress. First in the series is the Empress of SciFi herself,
Amanda Tapping
. She has played Samantha Carter for over a decade with the
Stargate
franchise, a beloved character and role model for many of the women I have met in the fandom. Recently she added Helen Magnus to her repertoire — a 158 year old Doctor from Victorian Era England — from the web to TV series,
Sanctuary
. Though both are brilliant scientists, strong female characters, and played by the same actress, Samantha Carter and Helen Magnus are very different, in ways that go far beyond accent and hair color...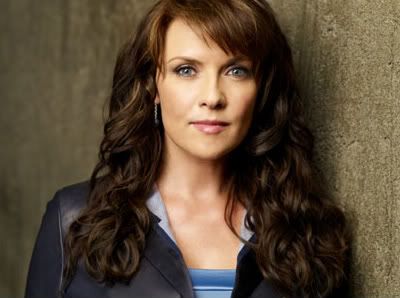 Amanda Tapping as Helen Magnus in Syfy's Sanctuary
[NOTE: Sanctury's third season (of 20 episodes!) returns to Syfy (US) in October 2010 to a NEW night - Tuesday!]