At
GateWorld
:
GateWorld Podcast: 'Faith'
Visit the
GateWorld Podcast page
for more about the show!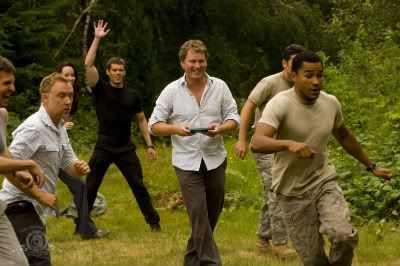 This week on the podcast we welcome back
Justin Nolan
from
The 5th Race Podcast
, sitting in for David, who is on convention duty. Justin and Darren discuss the ins and outs of "Faith," last week's new episode of
Stargate Universe
! We'll talk about T.J.'s "happy" news and what that storyline might hold for the future, the downside of life on Destiny, civilian-military relations, and those super-advanced aliens we have yet to meet. We'll also theorize on planet-making and just what that obelisk is. And we'll hear what other fans thought of "Faith!"
We'll also talk about Syfy's decision to move
Stargate Universe
and its other Friday night dramas to Tuesdays, starting this fall (
story
).
Want to participate in our discussion? Call the voicemail line (951-262-1647) by Monday and tell us what you think of this Friday's new episode of
SGU
!