At
SFX Magazine
:
(Please follow the link for the complete article.)
BLOG Joe Flanigan joins Martin Firrell
by Kelly Harker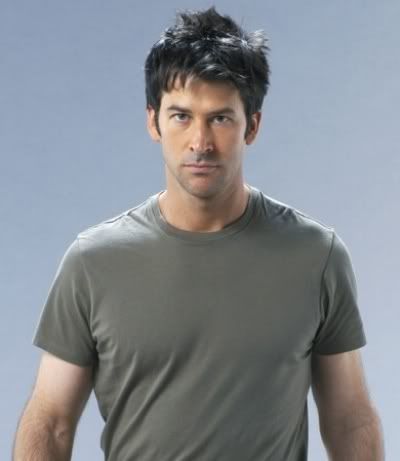 Blogger Kelly Harker finds out what the Stargate actor has been doing with artist Martin Firrell
When my good friend and hero, cultural activist/artist/writer
Martin Firrell
told me that he was working with
Stargate Atlantis's
Joe Flanigan
for a new public art project, I had to find out more! Here in my interview with Martin, he talks about his art, the importance of science fiction, what it was like to work with
Nathan Fillion
and
Joe Flanigan
, and what sci-fi inspired projects he has planned for the future:
Science fiction seems to have really influenced you as an artist and writer –
Complete Hero
and
King Of My Heart
featured
Nathan Fillion
(
Firefly
,
Serenity
) – and you just did a shoot with
Joe Flanigan
(
Stargate Atlantis
). Why do you think sci-fi is so important?
Martin: "I love that science fiction asks huge and important questions in an accessible and confident way. Sci-fi speaks to everyone (not just academics and philosophers) but takes on huge academic and philosophic questions. I have decided to get closer to sci-fi in my art practice over the coming year, so expect lots more on this. I also love that shows like Firefly and Stargate have committed, clever, huge followings of intelligent and questioning fans who are powerful in their interest and understanding. Gertrude Stein said the trick was to have a small audience that made a lot of noise, and sci-fi fandoms tend to be self-contained and very vigorous, noisy, brilliant places. I also think there is something about outsidership and exclusion. So much of sci-fi deals with those themes, and is inclusive and generous. The classic example is the bridge of the original Enterprise: whilst parts of America were still segregated, the bridge was mixed in race and gender and all the more powerful because of the talents of all involved."

"I also rather like that sci fi is this hidden 'jewel' – some people dismiss it because they do not understand it, whereas we know its true worth..."