At
ColonelEz.net
:
(Please follow the link for the complete interview.)
Louis Ferreira

talks on set relationships, pushing character boundries and pranks
May 16, 2010
Written by
Terry Humphreys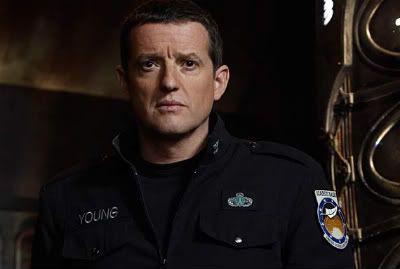 One of the best things about running a site like ColonelEz.Net is every so often I get the chance to talk to some of the great cast and crew of shows like
Stargate Universe
.
Recently I had the opportunity to talk to
Louis Ferreira
(Colonel Young) about his character, working with
Robert Carlyle
and the moral issues of the less than perfect character he plays.
A brief excerpt:
The first thing we chatted about was playing alongside
Robert Carlyle
; Louis had nothing but good things to say.
LF: "One of the main reasons I was drawn to the show to begin with was

Robert Carlyle's

name, I was really impressed to hear that they were going to go a different direction & When I heard his name I immediately realized that they had to, based on the type of actor that he was."

"Between the producer's pitch of this sort of darker, grittier more realistic version of the show and

Robert Carlyle's

name I did become super interested and was really grateful when I got the job as I think I found my brother from Scotland in Robert."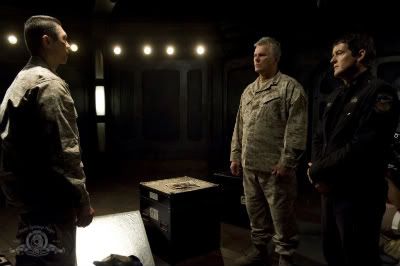 Lou Diamond Phillips

as Col. David Telford,

Richard Dean Anderson

as Lt. Gen. Jack O'Neill, and

Louis Ferreria

as Col. Everett Young in Stargate Universe's "Subversion" airing Friday, May 21 on Syfy at 9pm.