At the
Farmington Daily Times
(Farmington, NM):
(Please follow the link for the complete article.)
Stargate Universe looking for local extras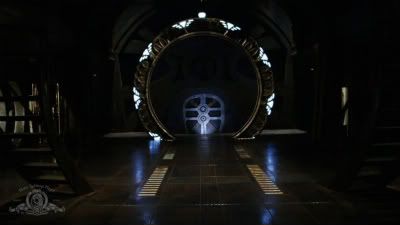 Staff Writer
Posted: 05/08/2010
FARMINGTON — The Syfy Channel television series "
Stargate Universe
" is seeking local actors to appear in an upcoming episode.
The cast and crew of "
Stargate Universe
," which is the latest incarnation in the long-running
Stargate
franchise, will be in Farmington from
May 17 to 21
to shoot scenes for an upcoming episode. The Vancouver-based production previously shot scenes in Alamagordo area for the season 1 episode "Air (part 3)..."