Courtesy of
Syfy
:
The Last Dragonlord - Next Episode - Merlin
SEASON FINALE! When the Great Dragon attacks, Merlin must find the one man who can stop it.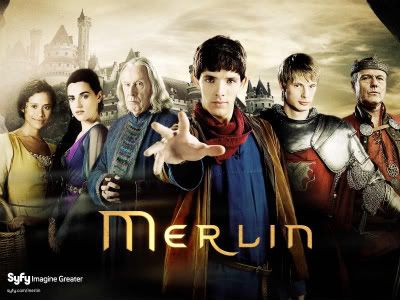 Courtesy of Syfy's schedulebot, the Merlin Marathon schedule for Friday, July 2, 2010:
10:00A THE CURSE OF CORNELIUS SIGAN
11:00A THE ONCE AND FUTURE QUEEN
12:00P THE NIGHTMARE BEGINS
1:00P LANCELOT AND GUINEVERE
2:00P BEAUTY AND THE BEAST - PART 1
3:00P BEAUTY AND THE BEAST - PART 2
4:00P THE WITCHFINDER
5:00P THE SINS OF THE FATHER
6:00P THE LADY OF THE LAKE
7:00P SWEET DREAMS
8:00P THE WITCH'S QUICKENING
9:00P THE FIRES OF IDIRSHOLAS
10:00P THE LAST DRAGONLORD -
NEW episode - Season Finale!
12:00A THE LAST DRAGONLORD