At
SciFi Now Magazine
:
(Please follow the link for the complete two page interview.)
Interview:

Alaina Huffman

and

Jamil Walker Smith
June 1, 2010
by
James Rundle
SciFiNow had the opportunity to sit down for a one-on-one interview (or should that be two-on-two?) with
Stargate Universe
stars
Jamil Walker Smith
and
Alaina Huffman
, while covering the London MCM Expo last weekend. Naturally, we were happy to...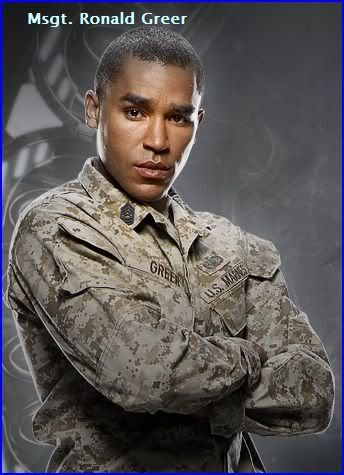 A brief excerpt:
Can you talk about the second season at all?
AH: "Well, we do have a resurgence of the Lucian Alliance, and they stick around for a bit in the second season. And there's more Stargate action. Lots of aliens."
Lots of aliens?
JWS: "I'd say we kind of start to figure out why we're on the ship."
AH: "That's true."
JWS: "So if you're a fan of the show, that's interesting. We spent the whole first season not wanting to be there..."