At
GateWorld
:
GateWorld Podcast: Stargate vs. LOST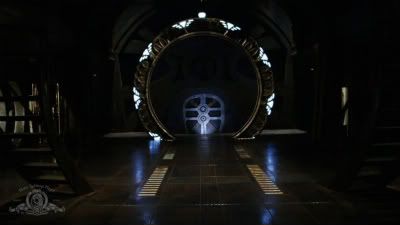 by Darren Sumner
Visit the GateWorld
Podcast page
for more about the show!
When is a Stargate like an airliner crash? How does Destiny mirror the island? In this week's podcast we're putting the
Stargate
franchise (and particularly SGU) up against one of our other favorite science fiction series,
LOST
! GateWorld's Darren and David talk about
SGU
and character-centric storytelling, flashbacks, and inner conflict and external threats.
We'll also give our take on the (somewhat controversial) LOST series finale, and why we found it so satisfying. (If you haven't seen the end of LOST yet, do beware of spoilers.)
(For our previous "Versus" shows, check out
Stargate vs. Star Trek
and
Stargate vs. Battlestar Galactica
!)
We're taking the week off next week as David heads to Vancouver for
Gatecon
! We'll see you in two weeks for the first of our final three shows of the summer.