At
Syfy
:
WAREHOUSE 13 Podcasts
With the
Warehouse 13
podcast, you can listen to exclusive commentary by the cast and crew about each episode, while you're watching it.
Beware of spoilers! Although the commentary is provided before you watch the episode, it is meant to be listened to while watching the episode. Listening to it beforehand might ruin certain dramatic surprises.
Also, commentary by the cast is presented unedited and uncensored, and may contain adult language. Listener discretion is advised.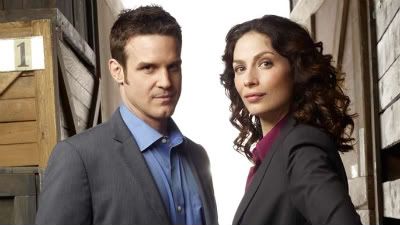 Podcast Episode 201
Podcast Episode 202