At
The Deadbolt
:
(Please follow the link for the complete interview.)
From Bionics to Warehouse 13 Medicine with

Lindsay Wagner
by
Reg Seeton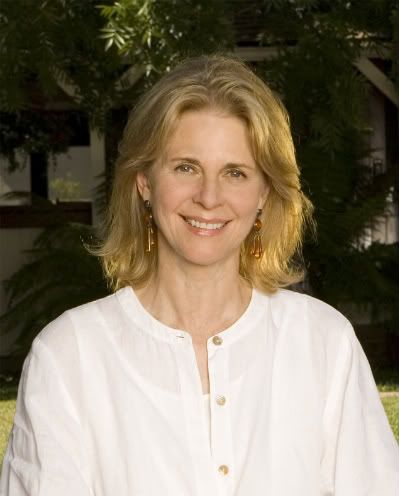 Lindsay Wagner photo courtesy of Lindsay Wagner's web site.
To anyone who grew up in the Seventies,
Lindsay Wagner
needs no introduction since Wagner was one of the most popular TV icons of the time as
The Bionic Woma
n. Together with
Lee Majors
as
The Six Million Dollar Man
,
Lindsay Wagner
became a role model of strength for millions of young TV fans in the Seventies. Now an advocate for natural healing practices and therapy,
Lindsay Wagner
steps into the Syfy world of
Warehouse 13
on August 13 as Dr. Vanessa Calder, the physician who treats both the investigative team and the secret government body known as The Regents.
Ahead of the
Lindsay Wagner
house call on
Warehouse 13
, TheDeadbolt spent a few minutes with Wagner on a recent conference call to learn more about Dr. Calder and the spiritual connection that
Lindsay Wagner
has with Jaime Sommers,
The Bionic Woman
.
A brief excerpt:
THE DEADBOLT: How much of Dr. Rudy Wells [from The Bionic Woman] was there to draw from when playing Dr. Calder?
WAGNER: It never entered my mind to be honest with you. Rudy Wells was more of a physical, technical doctor and Dr. Calder is based around what's happening today and what is generally referred to as the Energy Psychology or the Energy Medicine field. It's working with the energy system directly to heal the physical instead of focusing so much on trying to fix the physical only...