From
Dreamwatch
: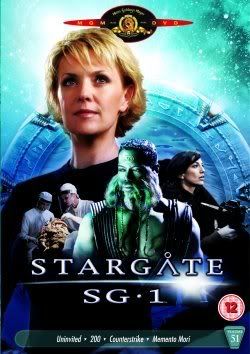 Stargate SG-1. You love it. We love it. Which means that the imminent release of Season 10 part 2 on DVD can only be a very good thing indeed.
The DVD is out from 10th September, and contains four cracking episodes – Uninvited, 200, Counterstrike and Memento Mori, plus commentaries and other great extras (including a feature entitled 'Behind The 200th').
Do we have competition prizes? You betcha we do. 3 copies to be precise. To be in with a chance of winning just cast your eye over the following question:
Which actor played Major General Hank Landry in SG-1?
Email your answer to dwscifi [at] @titanemail.com by 21 September 2007. Don't forget to include your name and address!
The small print
The competition closes on 21 September 2007. The competition is open to UK residents aged 16 or over (or with parent's/guardian's permission if under 16).