From MGM Stargate:
http://stargate.mgm.com/news_detail.php?id=66
Behind the Scenes: The Kindred, Part 1
February 25, 2008 (Episodes)
`The Kindred' takes the team to a whole variety of new places – and it was down to production designer James Robbins to create them!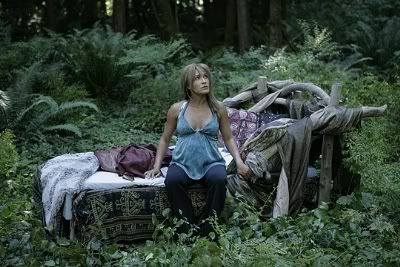 A brief excerpt:
`The Kindred' is an epic adventure for the Atlantis crew, picking up on the story of Teyla's lost people, her unborn baby and another of the team's arch-enemies, Michael. It's an episode that sees much of its action take place away from the City in a range of new places.
For the first episode in the two-part extravaganza, production designer James Robbins had several new environments to carry the story. There, was, for example, the facility in which Michael has been conducting his experiments, and the village Teyla's visions lead them to.