From Broadcasting & Cable:

http://www.broadcastingcable.com/article/CA6542336.html?industryid=47168
(Please follow the link for the complete article.)
Sci Fi Channel Expands Web Offerings
Cable Network Announces Stand-Alone Gaming and Tech Sites; Original Scripted and Unscripted Shows; New Social Game
By Anne Becker -- Broadcasting & Cable, 3/18/2008 8:00:00 PM
Sci Fi Channel is expanding its Web offerings in gaming, technology and entertainment programming -- three areas it said its tech-savvy audience favors.
**snippage**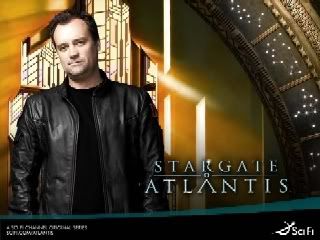 Also joining the site is
Starcrossed
, a Web-only series about the behind-the-scenes antics of a science-fiction space soap. The show is written by Stargate Atlantis'
David Hewlett
and executive produced by Stargate Atlantis/SG-1's Jane Loughman and John G. Lenic.