From SciFi Talk's blog:
http://blog.scifitalk.com/2008/03/17/even-more-with-amanda-tapping.aspx


(Please follow the link for the complete transcript.)

Even More With Amanda Tapping
Posted by Tony Tellado at 3/18/2008 12:00 AM
Amanda has traveled light ears to be with us...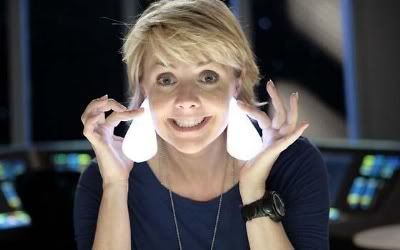 Amanda talks more about Sanctuary and Stargate and Stargate Ark Of Truth. This transcript features some material not used on my podcast.
Amanda Tapping on Stargate Direct To DVD movies
"It's been really fun just to get the gang back together and there is such a sense of joy working with these people. I sound like I'm towing some party line but it's true. The timeline for the movies is prior to Sam's going to Atlantis. Even though they are obviously coming out after.When I talked to the writers and the producers about this, I asked if there was a concern about me doing these movies and then suddenly I'm on Atlantis. It's the same character so there has to be some sensibility of the timeline. they said they are not concerned about it. The movies happen before she goes to Atlantis. So I said, OK, That's fine with me."
**snippage**
There's more with this talented actress and Chris Judge too...Keep coming back. Visit Sc-Fi Talk home page for more podcasts to listen to.
The original podcast link:
http://cdn1.libsyn.com/scifitalk/AmandaTapping.mp3