The MGM Stargate site has uploaded at least three new publicity stills to their Stargate SG-1: The Ark of Truth section at:
http://stargate.mgm.com/stills.php?series_id=1
(It's hard to tell because they rotate the publicity stills. And I've seen so MANY publicity stills by now...)
New ones appear to be one of Cameron and two of the IOA representative, Marrick.
A brief sampling. The following photos have been reduced in size, please follow the link for the full-sized, higher-resolutioned stills.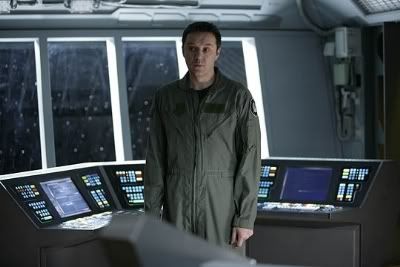 Lt. Col. Cameron Mitchell (Ben Browder)