From Sidewalks TV:
http://www.sidewalkstv.com/
Rafael Siegel from Sidewalks TV (a San Francisco Bay Area regional cable show) interviewed Ben Browder, Christopher Judge and Michael Shanks regarding the recent release of Stargate: The Ark of Truth. The video clip is being hosted at Brightcove, however currently, the site is marked as being "updated."

http://www.brightcove.tv/title.jsp?title=1458147946
EDITED: 3/16/08 @ 1:12pm: The link is now ACTIVE. The video runs 9;51, and includes clips from The Ark of Truth movie.
While we're waiting for the site to be updated, here are some screenprints, courtesy of Sidewalks TV: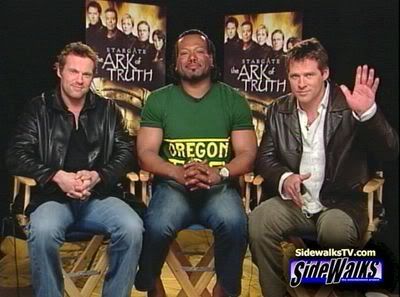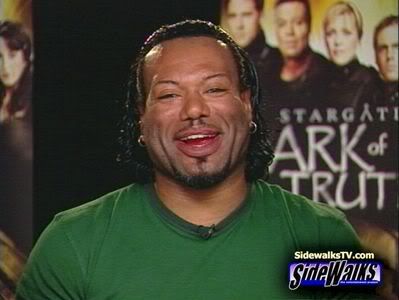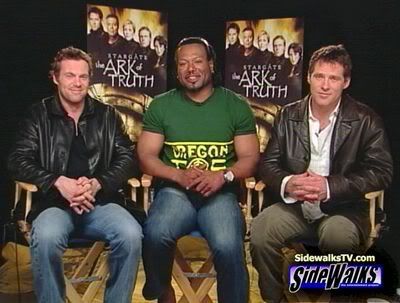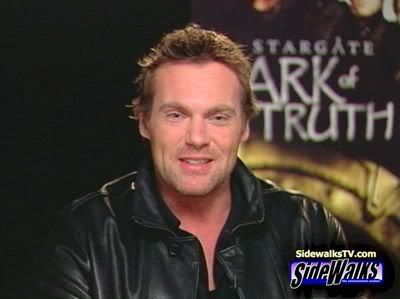 Screen prints from the video clip: