From ET Canada:
http://www.canada.com/globaltv/globalshows/et_story.html?id=c9f75ea2-06b5-4926-ab22-a2ccbc1e72e7
(Please follow the link for the complete article.)
Jackie Chan: The reluctant Hollywood hero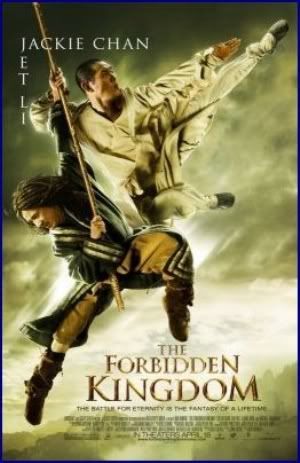 Jamie Portman
Canwest News Service
BEVERLY HILLS, Calif. -- The people behind Forbidden Kingdom think it has everything going for it -- beginning with the fact that martial arts icons Jackie Chan and Jet Li are sharing the screen for the first time.
The fantasy adventure opening Friday transports audiences on a time journey into an exotic parallel world of Chinese legend and myth -- a world in which honour and heroism reign supreme and kung fu is celebrated as a way of life.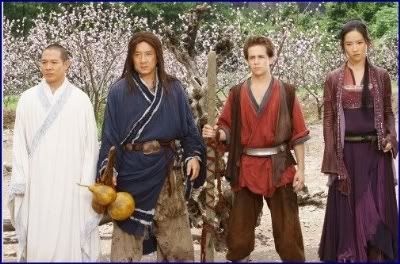 **snippage**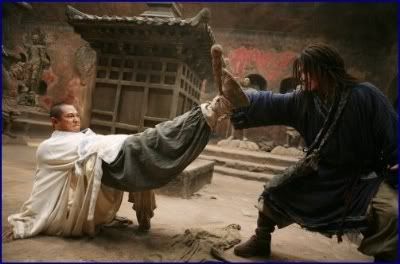 In the film, Michael Angarano plays an American teenager whose encounter with an old Chinatown pawnbroker sends him on a time journey to an ancient China of myth and legend. There, he faces the task of freeing the fabled Monkey King who has been turned to stone by the villainous Jade Warlord.
Chan manages to sound cheerful even when complaining about the fact that Forbidden Kingdom requires him to resurrect the image of his much-loved "drunken master" character from his early Chinese movies for the role of Lu Yan, a wise but much inebriated Kung Fu master who schools this teenage intruder from the 21st Century in martial arts.
Chan didn't much like Lu's shaggy wig either, especially during shooting in the Chinese desert: "It was so hot in the desert. The wig was so itchy." Then there was the other character he played, that ancient New York pawnbroker named Old Hop, who's this kid's conduit to another world. "The worst was that old guy," Chan giggles. "For five days I got up at four o'clock in the morning to make up until 12:30." He figures it took a total of 11 hours daily to put on this make-up and remove it.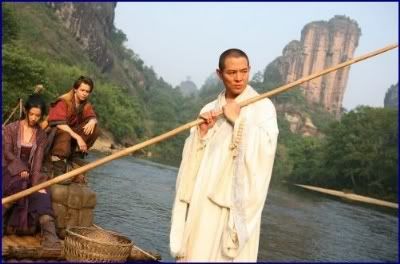 **snippage**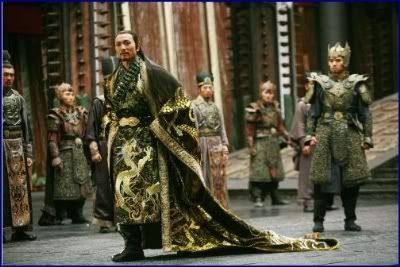 © CanWest News Service 2008