From TV Shows on DVD:
http://www.tvshowsondvd.com/news/Stargate-SG-1-Continuum/9318
TV Shows on DVD is reporting that the release date for SG1: Continuum is July 29 '08: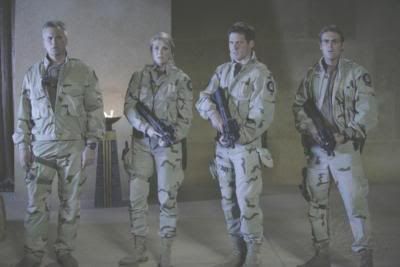 Following up on last month's highly-praised direct-to-DVD release of Stargate - The Ark of Truth, fans are champing at the bit for the release of the next feature-length production, Stargate - Continuum. Official word from MGM Studios and distributor Fox Home Entertainment hasn't come through yet, but the scoop we've gotten from our own contacts in the industry is this: the new DVD feature will be in stores on July 29th!
We haven't had a look at the packaging yet, nor any word so far as to cost, specs or any bonus material that might be included. But stay tuned and we'll fill you in on these topics, just as soon as we can!