From James Swallow's (audio drama author) blog update for April 3, 2008:
http://jmswallow.livejournal.com/56396.html
(Please follow the link for the complete blog update.)
I'm pleased to be able to post this new piece of cover art today, freshly approved by MGM. A big round of applause for our designer and art hero Alex Mallinson...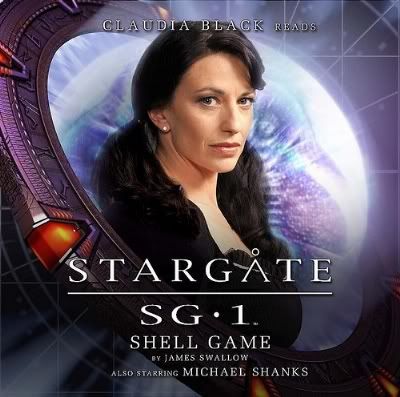 Stargate SG-1 Shell Game is currently planned for a June release, and as the cover states, it stars
Claudia Black
as Vala Mal Doran, supported by
Michael Shanks
as Doctor Daniel Jackson. Shell Game is set in season ten of SG-1; the plot involves Vala's past coming back to bite her in the ass, when a crime she once committed is revealed to have a very serious consequence...
Big Finish's site:
http://www.bigfinish.com/Stargate-SG-1-and-Atlantis