From Titan Magazines:
http://www.titanmagazines.com/app?service=external/Product&sp=l12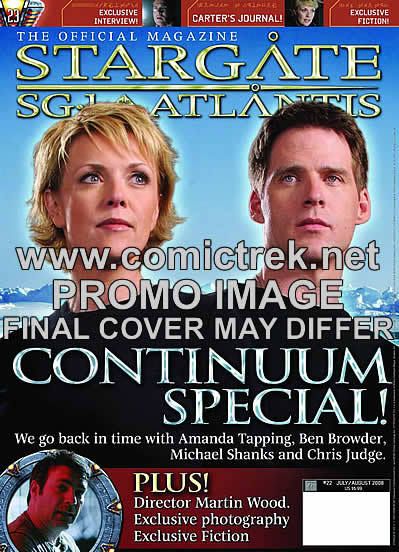 The Official Magazine Stargate SG-1 / Atlantis
Coming In Issue 23...
Stargate: Continuum - The Adventure Continues!
We talk to the cast of the second Stargate SG-1 movie this year...
Ben Browder
Michael Shanks
Amanda Tapping
Chris Judge
Steve Bacic
Don S. Davis
The SGC's original General gives us the lowdown on his return to Stargate Command...
Martin Wood
Tells us why Stargate: Continuum was an experience he'll never forget...
Exclusive Pictures
We take you behind the scenes on the set of Stargate: Continuum...
PLUS:
Samantha Carter's Scientific Journal
Exclusive Stargate SG-1 Fiction
Test your knowledge of all things Stargate with our Level 28 Quiz
The Gate Reopens June 24, 2008