From the SciFi Guys:
http://www.dtrn.co.uk/
IT'S PARTY TIME THIS FRIDAY ON DTRN AS STUART TURNS 30 AND THE GUYS TALK ARK OF TRUTH WITH AMANDA TAPPING!!
After a short break the Sci Fi Guys return this week at a different time (9pm) [
GMT or 4pm ET and 1pm PT]
and day (Friday) to celebrate a special occasion. That's right Sci Fi Guy presenter and DTRN general manager will be turning 30 and what better way to celebrate than with a special edition of The Sci Fi Guys!!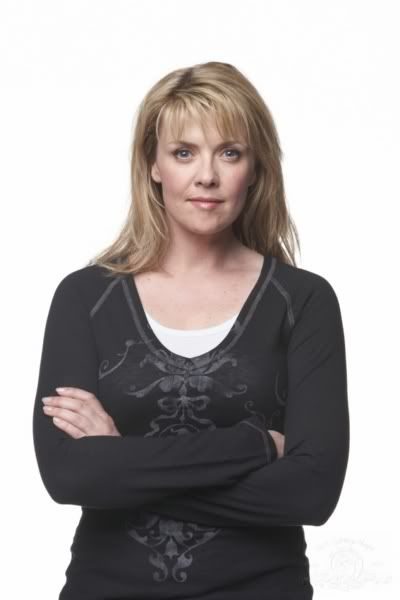 And special edition it is, as the Guys will also be joined by special guest,
Amanda Tapping
(Samantha Carter, Stargate SG1 and Atlantis). Amanda will be joining the guys to talk about life on Atlantis but also the newly released (Available on From April 28th on DVD) Stargate SG1 movie, The Ark Of Truth!!
Update: The results of the Ark of Truth DVD contest will be announced this Friday from 9pm on The Sci Fi Guys. DTRN is proud to announce that, courtesy of 20th Century Fox, listeners can now win an exclusive Ark Of Truth poster that has been signed by Amanda Tapping!!

For more information on how you can win this exclusive prize tune in live tomorrow night from 9pm on http://www.dtrn.co.uk!
However if you thought that was it then you are mistaken as the the Guys will also be premiering a brand new track from DTRN band of the year winners, The Longest Day*!!
There is also a chance for you to win, courtesy of our friends at Fox and MGM, a copy of the Ark Of Truth on DVD and all you have to do to be in with a chance is take part in the show!
How? Well all you have to do is choose your two of your favourite interviews done by Stuart from a list that has been taken from our archives and then email your choices to competitions [at] dtrn.co.uk and the winners will be announced live on the special show next Friday.
The List:
James Callis (BSG)
Rainbow Sun Francks (Stargate Atlantis)
Laura Beltram (Andromeda)
Teryl Rothery (StargateSG1)
Anthony Montgomery (Star Trek Enterprise)
John Billingsley (Star Trek Enterprise)
Jamie Bamber (BSG)
The party starts at 9pm this Friday live on http://www.dtrn.co.uk and will also include all the latest news and discussions on everything from Sci Fi to Cult TV and movies as well as a few special guests from the DTRN team. In the meantime don't forget to check out the forums for all the latest DTRN news and off air discussion.
*=For more information on The Longest Day go to
http://www.thelongestday.biz
<><><><>
A download of the interview should be available within a few days of broadcast.