From Canada's Space Channel HypaSpace Weekly:
http://www.spacecast.com/hypaspace.aspx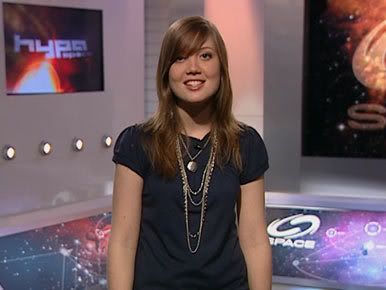 HypaSPACE Weekly
SPACE's weekly entertainment news program about the world of science fiction and fantasy offers insightful features on movies, television, books, comics, video games and community events.
THIS WEEK:
Hulk In Toronto; Get Smart; 10,000 BC; Coheed & Cambria; Thomas Dolby; Battlestar Galactica with Edward James Olmos; Walking with Dinosaurs; Taken; The Ghost Hunters; Rockers and Video Games at the MMVA's.
And Nicki Clyne Hosts!
Video Link