From
Cinema Spy
:
(Please follow the link for the complete interview.)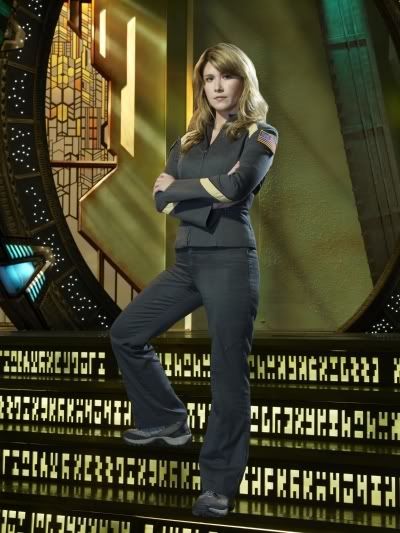 Exclusive Interview: Jewel Staite
Actress talks 'Stargate Atlantis' and shedding Kaylee
By Blaine Kyllo | Wednesday, July 30, 2008
Jewel Staite has been acting since she was a child, but it was the role of Kaylee Frye in Joss Whedon's Firefly that cemented her status as genre fan favourite. She stepped in to play the role of chief medical officer Jennifer Keller on Stargate Atlantis after Paul McGillion (Carson Beckett) was exited.
In an interview with journalists at Vancouver's Bridge Studios in May, Staite talked about returning home to work - she was born in White Rock and raised in the Lower Mainland. She also discussed how her character has changed since being introduced and since being established as regular cast member, and what it's been like to try and shed the skin of the beloved Kaylee.
Question: With the start of the season [Season 5], now that you've been in the pack for a year, how does it feel coming back into having a stronger storyline and where you're moving with your character?

Jewel Staite: It feels really good. I think that we've started a groove with Dr. Keller, and I feel like I know her more. I can start exploring different avenues of her personality more. I don't have to stick with what's in the script, I can start inserting more of me into the character. It's nice to become familiar. And it takes a while to do that, especially on a series, because you never know what's going to happen with your character from week to week.

**snippage**