From
Slice of SciFi
:
(Please follow the link for the complete interview.)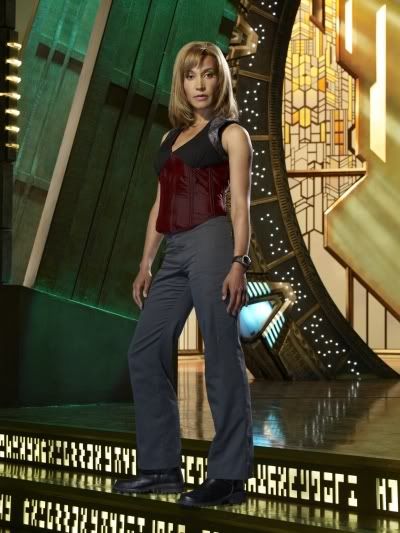 Slice of SciFi Interview with Rachel Luttrell
Posted by Sam on Sunday, 6 Jul 2008
In April 2007 we were privileged to have "Stargate: Atlantis" star Rachel Luttrell as our special guest for the online and XM-Satellite Radio Slice of SciFi Show. We had such a good time that we asked Rachel if she would come back to Slice of SciFi sometime in the future.
Since that time Rachel has given birth to a beautiful son; while on the show, her character Teyla also gave birth.
With Season Five getting ready to return this Friday (July 11) we asked our roving reporter, Linda Craddock, to visit with Rachel while she was on the set of 'Atlantis' in Vancouver. What resulted was this great fun interview.
A brief excerpt:
SoSf: The scene in "Quarantine" what were you doing out on the window sill?
RL: I know… what was I doing on the windowsill? I know it was probably just instinct. I was quite pregnant at the time and I remember just getting up on that windowsill while we were shooting and I remember saying 'what am I doing?' But everything was fine I just had a very, very active pregnancy.