At
Cinema Blend
:
(Please follow the link to view the video clip.)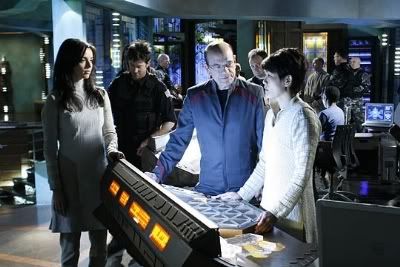 Stargate Atlantis Clip - Ghost In The Machine
We've got a clip from this week's episode of Stargate Atlantis, which is titled "The Ghost in the Machine" and is set to air this Friday night at 10:00 p.m. on the SciFi channel. I've never seen an episode of this series so I can't say whether or not the video is all that spoilery so read and view at your own risk...