From the SciFi Channel's
Stargate Atlantis
site, updates for August 23, 2008:
'
The Shrine
'
* Episode Synopsis
* Episode Photos
NEW Alex Levine
Blog
update for 'The Shrine:'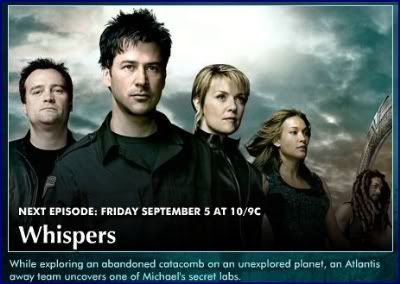 NEXT new episode: 'Whispers' airs Friday
September 5
at 10pm on the SciFi Channel (US). (No NEW episode on August 29 due to the Labor Day holiday programming.)
An Atlantis away team uncovers one of Michael's horrific secret labs.
Trailer for '
Whispers
:'
(Please follow the link for the original format.)
NEW Season 5 Quiz!
The Daedalus - Hard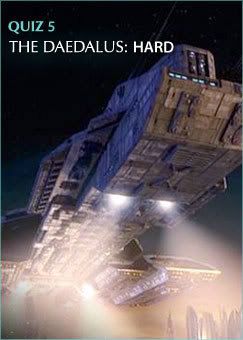 Stargate Atlantis -
Video
: Comic Con Panel
SG1: Continuum -
Video
: SciFi Channel Exclusive Interviews
Stargate Atlantis Movie
- press release