At
Vampires and Slayers
:
(You need to be registered at the site to be able to download the audio interview.)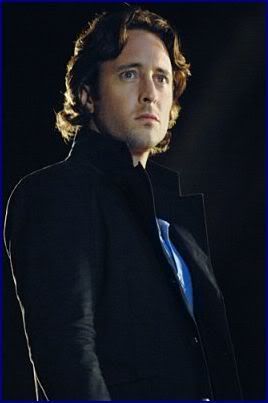 MOONLIGHT AUDIO INTERVIEW: ALEX O'LOUGHLIN AT NY COMIC CON
Last spring both
Alex O'Loughlin
and
Jason Dohring
appeared at New York Comic Con to promote Moonlight, which was yet to return for its final four episodes. At that time, V&S editor Edward Gross caught up with both actors (the interview with Jason has previously been posted here), and what follows is his conversation with
Alex O'Loughlin
. Note that Jason was sitting next to him at the time doing a separate interview -- and pay attention early on to Alex's discussion about his pizza, which is amusing. The conversation covers a number of topics, most notably the sequence in which Josef turns Mick back into a vampire.