Michael Shanks' 2007 made-for-TV movie, 'Mega Snake,' is repeated on the SciFi Channel (US) on Sunday, December 28th at 11am. Co-stars include Siri Baruc, Michal Yannai, Ben Cardinal, John T. Woods, Todd Jensen and Nick Harvey.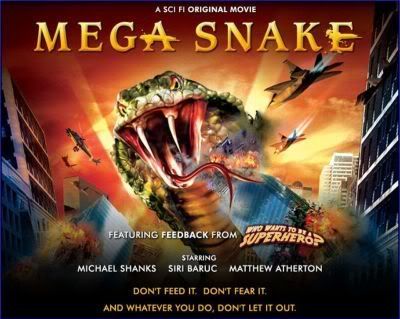 (Please click on photo for a larger format.)
Don't let the snake out of the jar, then don't let the snake eat anything living, and never fear the heart of the snake.