At
GateWorld
:
(Please follow the link for the complete GateWorld article.)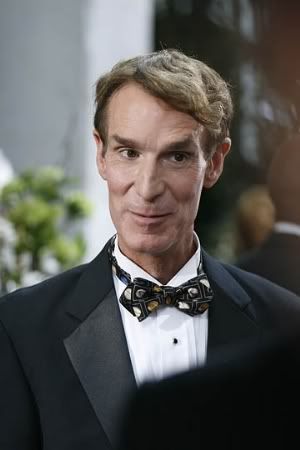 Nye explores possibility of gate travel
TUESDAY, DECEMBER 30 (GENERAL)

GateWorld asks Bill Nye about the likelihood of surviving a journey through a wormhole.
A brief excerpt:
The idea of instantaneous travel to other galaxies, times and dimensions has been bandied about by science fiction lovers hundreds of years before the Stargate was a twinkle in film writer
Dean Devlin's
eye.
But is it really possible? GateWorld asked
Bill Nye
the Science Guy this very question in a recent interview, and here's what he had to tell us...