At
NBCUMV
: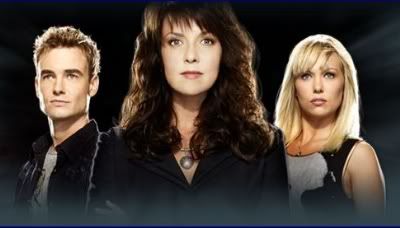 FRESHMAN SEASON OF 'SANCTUARY' MAKES SCI FI.COM HISTORY
Published: January 13, 2009
Stargate Atlantis Ends in Top 5 Site Rankings
New York, NY – January 13, 2009 – SCI FI's hit new series
Sanctuary
has made history as the most trafficked first season ever for an original scripted series on SCIFI.com. The site delivered an impressive 3.9MM page views, 630,000 uniques, and 2.3MM video streams. Over the course of its first full season,
Sanctuary
was the #3 most popular directory in video streams and ranked #4 for page views.
On Friday, January 9 at 10 PM,
Sanctuary
ended its first season delivering 2.0MM viewers. The second half of the two-part season finale "
Revelations
" delivered a 1.6 Household rating with 900,000 Adults 18-49, 1.13 MM Adults 25-54. This is the best performance for the series since its premiere on October 3, 2008 in total viewers and among Adults 18-49. The second season of
Sanctuary
will premiere later this year.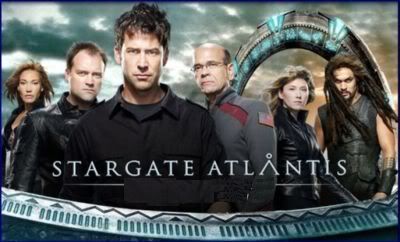 The fifth and final season of
Stargate Atlantis
on SCIFI.com delivered a strong 10.0MM page views, 1.5MM uniques, and 888,000 video streams since its return in July '08. Not only were uniques up +24% versus season 4, but Atlantis also ranked as the #3 most popular directory in page views and the # 7 most popular directory in video streams over the course of its season.
The series finale of
Stargate Atlantis
on Friday, January 9 entitled "
Enemy at the Gate
" (9 pm) delivered a 1.5 Household rating with 973,000 Adults 18-49, 1.15 MM Adults 25-54 and 2.02 MM total viewers (P2+).
Sanctuary
features the beautiful, enigmatic and always surprising Dr. Helen Magnus (
Amanda Tapping
), a brilliant scientist who holds the secrets of a clandestine population — a group of strange and sometimes terrifying beings that hide among humans. Along with her new recruit, forensic psychiatrist Dr. Will Zimmerman (
Robin Dunne
), her quirky tech wiz Henry (
Ryan Robbins
) and her fearless daughter Ashley (
Emilie Ullerup
), Magnus seeks to protect this threatened phenomena as well as unlock the mysteries behind their existence. The series also stars
Christopher Heyerdahl
as the sinister John Druitt.
Stargate Atlantis
follows the adventures of an intrepid team of military and civilian explorers who travel the distant Pegasus galaxy by means of a Stargate, a portal created long ago by a highly advanced alien civilization called the Ancients. In their never-ending quest to seek out other technologies left behind by the Ancients, the Atlantis team encounters alien cultures – some friend, some foe. The exceptional ensemble cast is led by
Joe Flanigan, Robert Picardo, David Hewlett, Rachel Luttrell, Jewel Staite
and
Jason Momoa
.
SCI FI Channel is a television network where "what if" is what's on. SCI FI fuels the imagination of viewers with original series and events, blockbuster movies and classic science fiction and fantasy programming, as well as a dynamic Web site (
www.scifi.com
) and magazine. Launched in 1992, and currently in 93 million homes, SCI FI Channel is a network of NBC Universal, one of the world's leading media and entertainment companies.