At
One Big Umbrella
:
(Please follow the link for the complete interview.)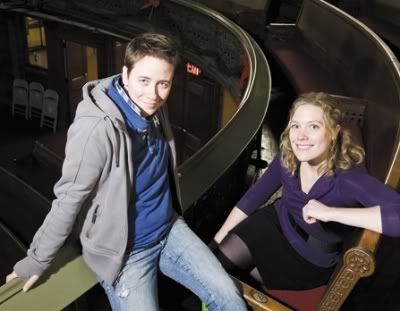 Monday, January 12, 2009
Umbrella Talk with playwright Kate Hewlett
Welcome back to Umbrella Talk! We kick off our 2009 Umbrella Talk series with playwright and actor
Kate Hewlett
. Kate's play
Humans Anonymous
is playing this week at Toronto's Next Stage Festival. Kate tells us what theatrical project she's dying to write next, who she'd like the academics to compare her to 50 years from now and who inspires her---a person who has motivation, courage and is open to change.
A little more about Kate Hewlett
Kate, a National Theatre School and Queens University graduate, is an actor and a playwright. Her plays include Humans Anonymous and The Swearing Jar. Kate was also a member of Tarragon Theatre's Playwrights unit in 2007 and is an associate artist with Unspun Theatre. Selected
theatre acting credits include Noble Parasites, Don't Wake Me, Head-Smashed-In and Unity (1918). Selected television and film acting credits include
Stargate: Atlantis
, Last New Year (feature), Psych and
A Dog's Breakfast
(feature).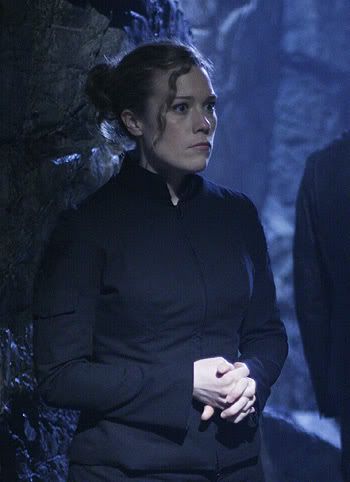 A brief excerpt:
Umbrella Talk with Kate Hewlett
How do you deal with praise? With criticism?
After my first episode of

Stargate Atlantis

aired (I was a guest star in a few episodes) I spent hours -- literally, hours -- reading all of the online comments about my performance. The

Stargate

fans are loyal and lovely, so it took a long time to find a really cruel one, but when I did...I was finally able to stop looking. I needed to read the worst possible criticism in order to get over my fear of it. Now, I am less affected by reviews, praise, criticism or feedback. The most important thing is the audience reaction, and the experience itself. Reviews are only important because they affect audience turnout.
~~**~~**
There's also an interview with playwright/actor
Brendan Gall
(who portrayed Jeannie Miller's husband, Kaleb at the site.