At Entertainment Weekly Online's
Ausiello Files
:
(Please follow the link for the complete article.)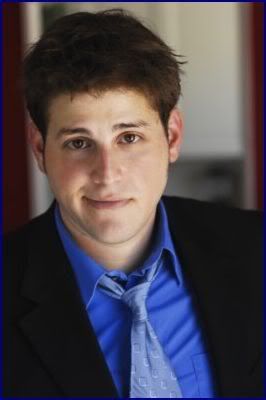 Exclusive: 'Stargate' snags Marc's 'Ugly Betty" BF
Jan 15, 2009, 08:50 PM | by Michael Ausiello
This certainly puts the kibosh on a possible Marc-Cliff reunion on
Ugly Betty
: Cliff's portrayer,
David Blue
, is relocating to another freakin' universe.
Sources confirm to me exclusively that Blue has been tapped to join the cast of Sci Fi Channel's
Stargate Universe
, the franchise's third (and purportedly edgiest) live-action series.
Blue, who joins previously announced headliner
Robert Carlyle
, plays Eli Wallace, a total slacker who just happens to be an utter genius with anything he puts his mind to -- mathematics, computers, video games. A lack confidence has left him with an acerbic sense of humor ...