At
Stargate Galaxy
:
(Please follow the link for the complete interview. Photos at the link above.)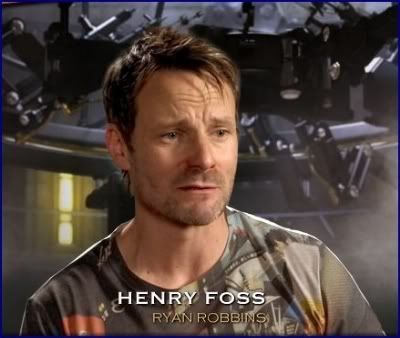 Ryan Robbins
is a very busy man these days, returning for a second season on
Sanctuary
as the very capable computer and technical go to guy that everyone relies upon.
Stargate
fans will remember him as Ladon Radim, the Genii leader who was responsible for the overthrow of the evil leader, Cowen. Ryan joins us to share a few details on his career then, now, and in the future:
A brief excerpt:
How different/or alike is filming on
Stargate Atlantis
and
Sanctuary
?
Ryan Robbins: For me, it feels very different. We don't have a big studio behind us, and I think that's the reason it feels more intimate. We all feel like we're a part of something very special. Also, I've been a part of Sanctuary since the very beginning, so I feel much more attached to it emotionally.
...
Battlestar Galactica
is huge in the U.S and Canada as a scifi series. What can you share with us about working on that show in particular?
RR: It was awesome. I love that show and I loved every minute I spent working on it. It's unlike any show I've ever worked on. I have a lot of friends on that show. It always felt like everyone brought an A-game. That show has some amazing talent and it was an absolute joy to do a scene with them. I felt excited every time I went to work. I always tried to get scripts, even when I wasn't in them. Personally, I found the experience very inspiring. I will never forget it.