[NOTE: 'Living out Loud' will be repeated Friday, May 8 at 9:00PM and Sunday, May 17 at 9:00PM on The Hallmark Channel.]
At
GateWorld
:
(Please follow the link for the complete GateWorld article.)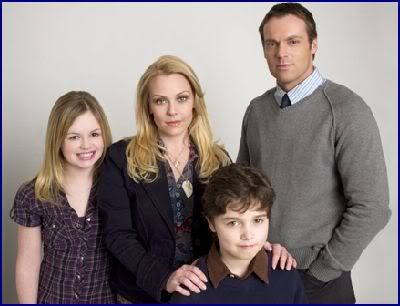 Shanks talks Universe, new TV movie
Thursday, April 30
Michael Shanks

gives us the lowdown on his latest project, which premieres this weekend. PLUS: His thoughts on

SGU

.
A brief excerpt:
... GateWorld talked exclusively with
Shanks
during his appearance at Creation Entertainment's Vancouver Stargate Convention this month. During our conversation with him, he talked about the film [
Living Out Loud
] and how proud he was of it.
"I saw a copy of it. It's very good! Gail is wonderful in it!" Shanks said. "After doing so much stuff that's based in borrowed concepts, and saving the world and saving the universe, and trying to save your butt from the villain kind of thing. To do just a sort of simple slice of life family story with kids and home and mortgage and blah, blah, blah is a nice departure. And it's a good movie..."



'Living Out Loud' airs Saturday, May 2 '09 at 9pm on The Hallmark Channel.