At Zap2It's Kate O'Hare's
Hot Cuppa TV
:
(Please follow the link for the complete article.)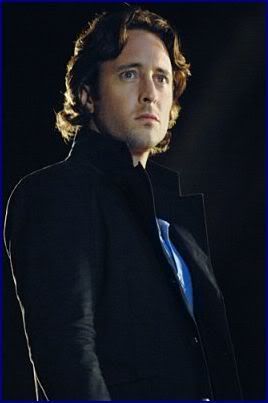 Alex O'Loughlin Emerges From the 'Moonlight' to Take on 'Criminal Minds'
WARNING
: As well-read as he may be, O'Loughlin is a man's man and an Aussie, and the following audio interview contains a few instances of profanity. I'm not technically proficient enough to bleep them, so consider this fair warning to send those of tender age or sensibilities out of the room before hitting the play button -- or just wear headphones.
Among other things, O'Loughlin is discussing his guest role on CBS' "
Criminal Minds
," executive-produced by feature-film producer Mark Gordon ("Grey's Anatomy"), former Chicago police officer Edward Allen Bernero ("Third Watch"), Deborah Spera, Chris Mundy and O'Loughlin's good friend, Simon Mirren ("Third Watch," "Without a Trace").
Download Link