At
SciFi Now
:
(Please follow the link for the complete interview.)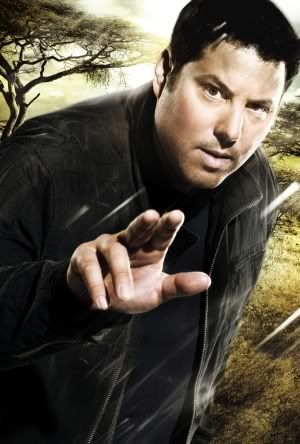 Interview: Greg Grunberg
May 6 '09
by Shaun Davis
SciFiNow recently spoke with
Greg Grunberg
who plays Matt Parkman in
Heroes
. Grunberg was keen to discuss the show and had some tantalising details to share regarding the future of
Heroes
. Minimal spoilers may follow…
A brief excerpt:
This current season has taken a darker route. How has this altered your experience working on the show?
I think if we go dark and don't justify it, then it's a little creepy. But what we've been doing this year, especially for my character, is seeing him going dark because he wants to protect his family. So this kind of justifies it. Even with that episode 'Five Years Gone' where I was going around killing people, it was stuff like that which makes me think the show is in a really great creative place.