From the
2009 Leo Awards
site:
Presenters at the 2009 Leo Awards (May 8 and May 9 '09) include:
Amanda Tapping (Stargate SG-1/Atlantis/Sanctuary)
Lynda Boyd (Sanctuary)
Roger Cross (Stargate SG1)
Christopher Heyerdahl (Sanctuary)
Gary Jones (Stargate SG-1)
Julie Patzwald (Stargate SG-1/Atlantis)
Dan Payne (Stargate SG-1)
David Richmond-Peck (Stargate SG-1/Atlantis/Sanctuary)
Ryan Robbins (Stargate Atlantis/Sanctuary)
Gabrielle Rose (Stargate Continuum/Sanctuary)
Emilie Ullerup (Sanctuary)
Ian Tracey (Stargate SG-1)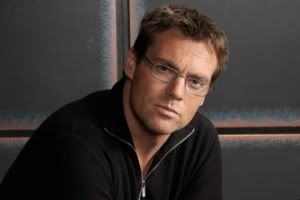 Michael Shanks (Stargate SG-1)
~~**~~**
LEO AWARDS 2009 Tickets Now Available!
April 16, 2009: Vancouver — Tickets for the LEO AWARDS 2009 Celebration and Gala Awards Ceremonies are now available. This follows the recent announcement of the LEO AWARDS 2009 nominees, a complete list of which can be viewed at
http://www.leoawards.com/nominees_2009.html
.
"Along with the entire film and television community, we enter the second decade of the Leo Awards on a very bright and promising note," said Walter Daroshin, LEO AWARDS president. "There's confidence and great activity in the industry, and we encourage everyone to share their successes and celebrate with us at this year's Leo Awards."
The LEO AWARDS will also reprise the evening format whereby the awards program will precede dinner service. "The response to the new evening format last year was tremendous," said Bernie Melanson, chair, Motion Picture Arts & Sciences Foundation of BC, "By staging the formal part of the program earlier in the evening, our guests are given more time to network and visit with friends, which is part of the fun of the Leo Awards."
LEO AWARDS' winners in 70 categories will be announced at two separate ceremonies where Program and Craft awards will be presented, complemented with two Outstanding Achievement Awards.
Tickets for the Celebration Awards Ceremony are available for $125 and tickets for the Gala Awards Ceremony are available for $200. Students, LEO AWARDS 2009 jurors and nominees are eligible for reduced price tickets. Ticket order forms can be downloaded from the LEO AWARDS web site, or tickets may be purchased by calling the LEO AWARDS office at 604-688-3721 ext. 22. Seating is available on a first-come, first-served basis.