At the
San Francisco Examiner
(San Francisco, CA):
(Please follow the link for the complete interview.)
A Conversation with Agam Darshi
April 2
by Entertainment Examiner
Mike Parker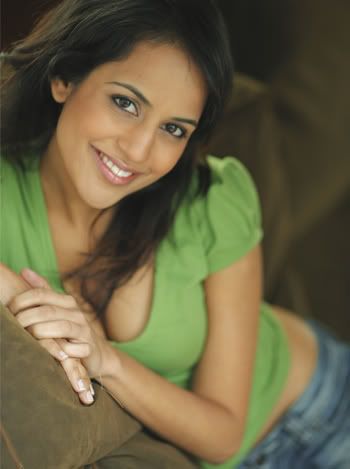 Canadian actor
Agam Darshi
is currently in production on the third season of the hit sci-fi series
Sanctuary
. Agam plays manipulative con artist Kate Freelander on the series, which follows the adventures of the enigmatic and always surprising Dr. Helen Magnus, and her team as they track down, study and protect the strange and often terrifying creatures that secretly populate our world and live among us. American audiences have seen the Canadian beauty on television in guest starring roles in Psych and
Stargate: Universe
as well as on the big screen in such blockbusters as Roland Emmerich's 2012.
A brief excerpt:
Mike Parker – In order to make it as an actor you have to have a pretty thick skin, because rejection is a big part of the process. Yet you scored a role on your very first audition and have never looked back.
Agam Darshi – I don't think you can get away from rejection. I've been lucky. I've had a really good career up to this point, but I've had roles that I've really wanted but didn't get and roles I've been cast for that got cut or re-cast. I've felt the harder side of the business for sure.