At
GateWorld
:
GateWorld Podcast: SGU Season One Recap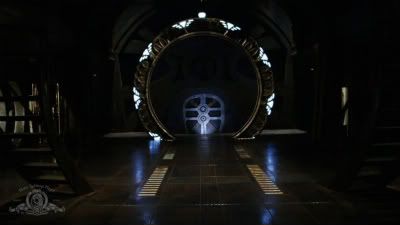 Wednesday - June 23, 2010
by
Darren Sumner
Visit the GateWorld
Podcast page
for more about the show!
The freshman season of
Stargate Universe
is complete! In this week's podcast, GateWorld's Darren and David will look at the first year of SGU as a whole and discuss what we thought worked. How did the second half of the season compare to the first half? Character drama, alien threats, separation from home, communication stones, and more — it's all on the table as we dissect Season One and decide if it lived up to our own expectations.
But first, we'll also be talking about the news of writer-producer
Robert C. Cooper's
departure from
Stargate
.
If you are a fan of
Doctor Who
, stick around after the show for a bonus discussion! Darren has picked three episodes for David to watch, and this week David will give us his newbie take on the show and whether he's been convinced to keep watching.