At
Pop Culture Zoo
:
(Please follow the link for the complete interview.)
Lindsay Wagner

On 'Warehouse 13′, 'The Bionic Woman' And Self-Help
By
Joseph Dilworth Jr.
Published August 16, 2010
Transcription provided by
Katrina King
. Katrina is a bionic writer, except without the bionic parts.
Lindsay Wagner
rose to prominence in the 1970s after acclaimed roles on
Marcus Welby, MD
and
The Rockford Files
lead to her being cast as Jaime Sommers on
The Six Million Dollar Man
. Originally written as a one-off character, due to overwhelming positive audience response, Wagner not only returned in a subsequent two-part story, but also starred as Jaime Sommers on the spin-off series
The Bionic Woman
. Since the series' cancellation in 1978, Wagner has gone on to co-star with
Sylvester Stallone
in the film
Nighthawks
and most recently has appeared in the movies
Thicker than Water
,
Buckaroo: The Movie and Four Extraordinary Women
. She has also developed a series of workshops and techniques called "
Quiet the Mind & Open the Heart
", which help people study their experiences and changing perspectives and how those have affected their lives and happiness. This week, Lindsay appears on Warehouse 13 and Joe talked her via telephone about her new role.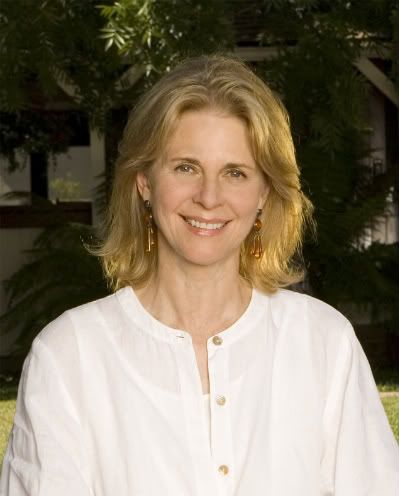 A brief excerpt:
PCZ: Were you aware of Warehouse 13 prior to getting the role?
LW: Actually, I wasn't, but I think that's probably a good sign in reference to my career, because I didn't know about the Six Million Dollar Man either! That show was huge, just like Warehouse 13 is, so maybe that's a good karmic thing. I just have been so busy doing other things that I've been doing for the last few years that I don't watch much of anything. But when I mentioned it to my son, I said, "Have you ever heard of this? I got a call from this thing called Warehouse 13?" He goes, "That's a really cool show!" And I went, "Oh good!" So I pulled it up on the internet, 'cause they were off season, and watched a couple episodes, and I thought that's really fun! what a great concept! I loved the concept, it's really fun. The performance is there, the writing … the wit … it's really wonderful.