From TV Guide Online's Ausiello Report:
http://community.tvguide.com/blog-entry/TVGuide-Editors-Blog/Ausiello-Report/Ausiello-Scoop-Katee/800038793
(Please follow the link for the embedded video clip at TV Guide Online. The video interview runs approximately 2:12 in length.)
TV Guide Editors' Blogs
Ausiello Report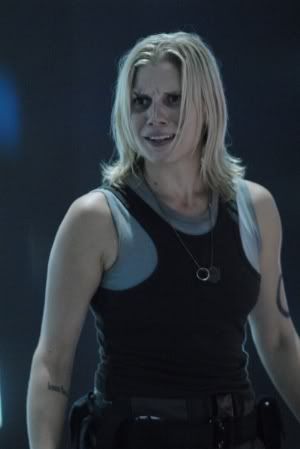 Watch Ausiello's super-fun interview with Ms. Sackhoff from last night's TV Guide's 2008 Sexiest Stars soiree — a portion of which Ausiello is saving for next week's vodcast because, "well, it's just that good."